Around the year 1000 (period who born in SAN GIMIGNANO a Vernaccia vine)arrive from VAL DI PESA at SAN GIMIGNANO Puccio di Cetto, historical reference in farther Cetti in the area of San gimignano.

In the century XIII The "Paradiso" appear in the literature of our zone and then belong to Callimaco Bonaccorsi, distinguished gentleman of SAN GIMIGNANO. In the century XIV and XV, The Cetti with Nello, Giuliano, and Martino became one of the most important families in SAN GIMIGNANO's town hall. Giuliano and Martino stay in SAN GIMIGNANO (reference, family grave in Pecori Square with annunciation of the Ghirlandaio posted 1423, commissioned by them) and, besides, they have a big landholdings; Nello become lecturer of the faculty of law in the Bologna University.
In 1973, the Cetti's family acquired the "Podere Paradiso", nucleus from which, over time, the structure of the entire company.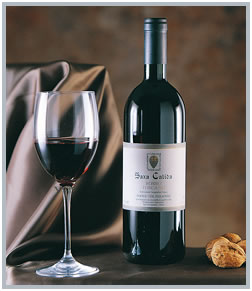 Actually the Poderi del Paradiso extend in a amphitheater of vineyards at the foots of SAN GIMIGNANO and they have, nearly, thirty hectares of vine and realize a production, with the invaluable help of the winemaker Paolo Caciorgna, than 150 thousand bottles per year. There are nearly 1300 olive tree which is product an excellent olive oil.
While loving very much the Vernaccia' s wine of San Gimignano, realized in numerous versions, the farm is a convinced to test of the terroir in San Gimignano. Since the early years'80 in its vineyards, near the vine of the traditional Vernaccia and Sangiovese, its planted Cabernet Sauvignon and Franc, Merlot, Syrah,and Chardonnay