BISCONDOLA
VERNACCIA DI SAN GIMIGNANO DOCG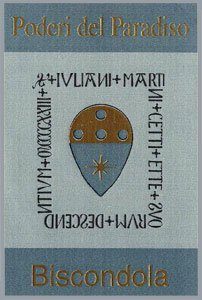 Vernaccia of San Gimignano 90% Additional grapes 10% Annual Harvest in boxes and soft pressing in an inert gas.

Available Capacities:
ml.750

Vinification:
80% fermentation in stainless steel at room 18°C for 30 days + 20% in barrels with aging 6 months. Contact on fine lees for several months. Assembly before bottling.

Golden hues and fine fragrances of vanilla, orange blossom honey, broom and wildflowers. Fresh and Creamy palate: almond finish.